We rarely (read never) have vacation without dogs, or something involving dogs. So even this trip to Chicago was about getting Piper home, it was also small holiday for us and boy were we excited!
Good morning America, the first morning and the view. Jet lag was interesting, because I'm not morning person at all and there I couldn't sleep longer than six and usually woke up at 4 am every morning. 
The amount of plastic and individually wrapped plastic things just made us thinking. I guess we are environmental friendly, even we don't notice it. 
The car. Mikko was like a little boy at Christmas. Well, we both loved the little black Chrysler! 
The brunch we had day after we arrived was so great, it included almost everything from American cuisine that we wanted to try. But all at once. So, after dessert table, we were stuffed.
Well, we tasted almost everything at brunch. But some things one just can't resist. Like Cheesecake Factory. And choosing is one of the hardest decísions to make. Yes, of course salad for lunch and then some cake! I finally ended up something with raspberry and lemon and it was awesome. Mikko, surprisingly, took the one with peanut butter and chocolate, and some more peanut butter and chocolate.
Finally, Piper! My little fluffy puppy, as gorgeous as expected! Took couple of visits to the vet and different offices to get all papers done, but everything went smoothly.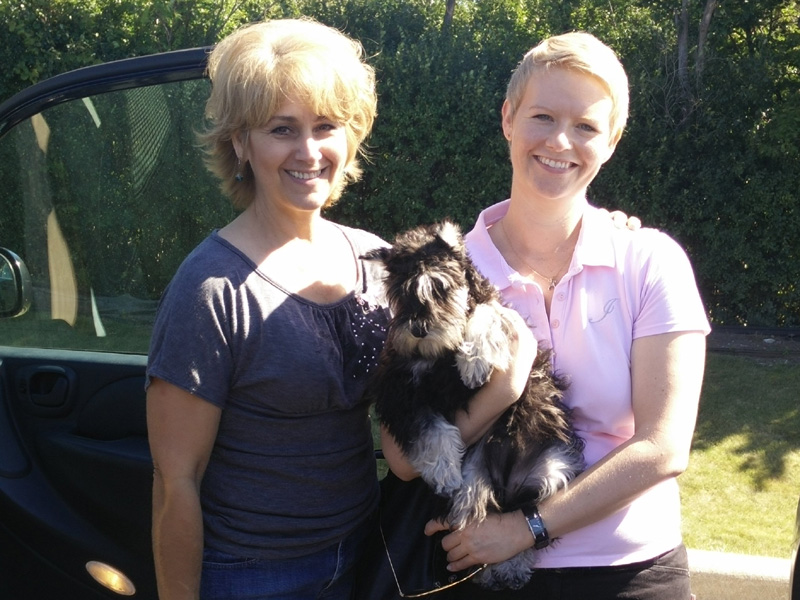 Cars. We did drool. We both LOVE cars and there was plenty to see. Even police had quite nice wheels under.
Of course we had to visit local pet stores. Petsmart was nicer and huge! And since our dogs don't have any toys we had to buy them some. 
One day we took the train to Downtown Chicago and played real tourists. Willis tower was the first thing to see. This former Sears tower was a good choice because we could take a look at whole Chicago once. Nice surroundings, nature and water like Lake Michigan here. I'm not really fond of heigths so standing on the glass floor at 412 meters didn't exactly make me want to look down. But I did smile for the pic, sort of.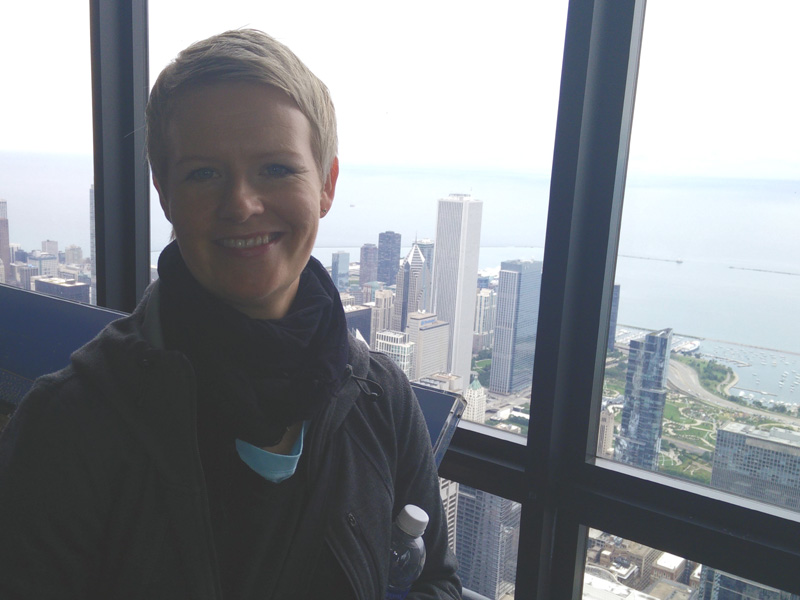 '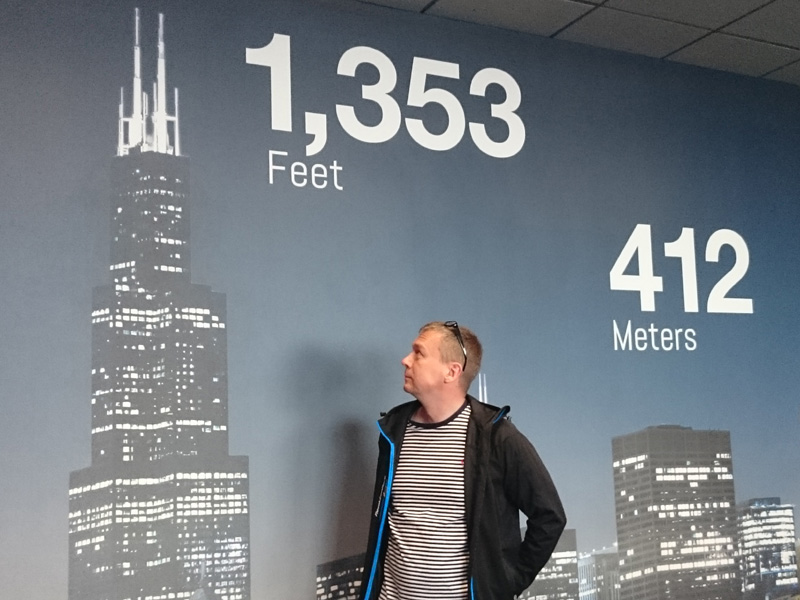 It's amazing how you can fit 4 suits in one Macy's bag, but so just happened. Show suits, of course. And dogs got some treats and design Chicago souvenirs from Tails In The City (remember the part no toys and no treats). 
My kind of store entrance. Great store also!
Downtown was impressive. Cool arts, cows and horses. This is probably the worst thing to say, but for us it was almost like New York with all tall buildings. Of course, it's different. But big city with big buildings.
Ready for boarding. And how much I worried how the flight is going to go. And guess who slept belly up all the way. That's just the attitude she has. Thank you so much Lauri and welcome to Finland, Piper!