Here we go again! The first bigger show abroad was double International Dog Show in Vilna Lithuania. We had five dogs with us in three colors. When travelling nearly 2000 km (1200 miles) with so many dogs, you know it's not only for fun and leisure, but also winning.
Lithuanian Winner show on Saturday was judged by Csaba Pettko from Hungary and Sunday show by Otakar Vondrous from Czechien.
CH Imbrez Get Bizzy
Black Jack was hunting the last CACIB…and still is. Two times Champion Class first with two Lithuanian Certificates and two reserve CACIB was the result this time.
CH Myla's Hunger Games
I was so pleased to show my boy in the ring. We are both slowly getting there. Besides the big victories, this weekends' success  was our co-operation. This fun guy is not yet showing his personality, but there is lot of improvement. Champion Class winner on Saturday and second best male with reserve CACIB, and on Sunday Open Class first with second Lithuanian Certificate.
JCH Myla's Cookies'N Cream
And how much fun, almost too much, it was to show Piper again! But did notice right away on Saturday that my knee isn't ready for running contest. I didn't want to hold back her lovely free movement and therefore decided that Mikko shows Piper on Sunday. Intermediate Class second and Best Bitch 2 with reserve CACIB on Saturday, Open Class winner with Lithuanian Certificate and Best Bitch, CACIB and BOB on Sunday! Wow, thank you Mikko! So proud. Now we just wait for time to go by to get her championships.
Myla's Flirty From Addison Street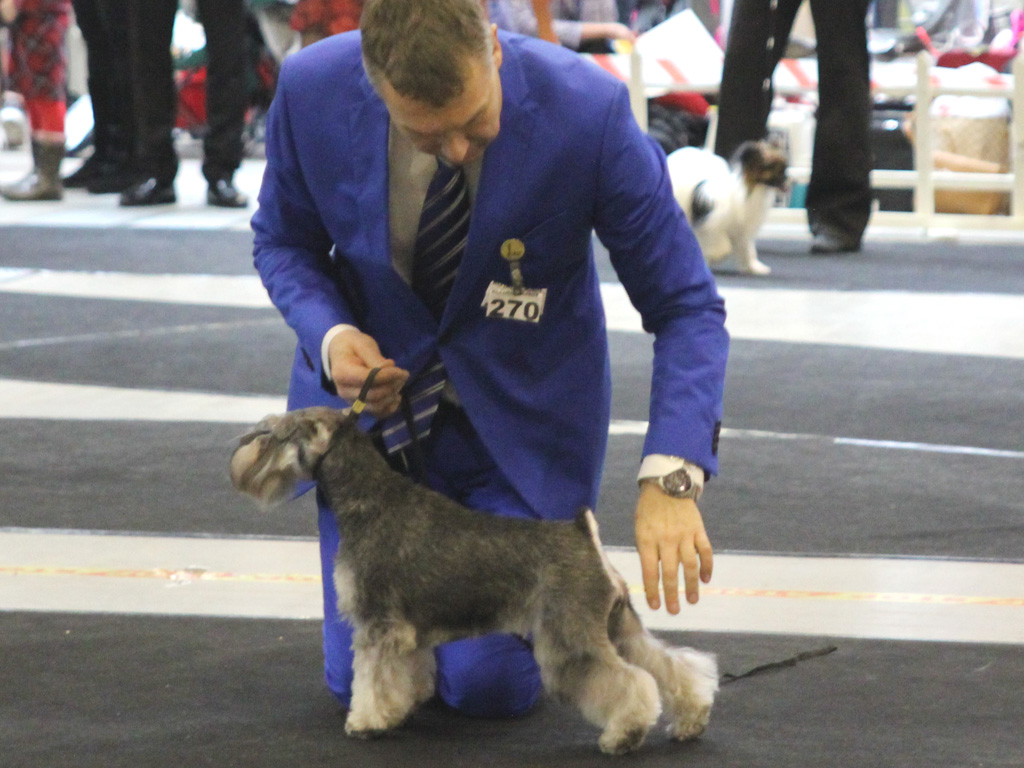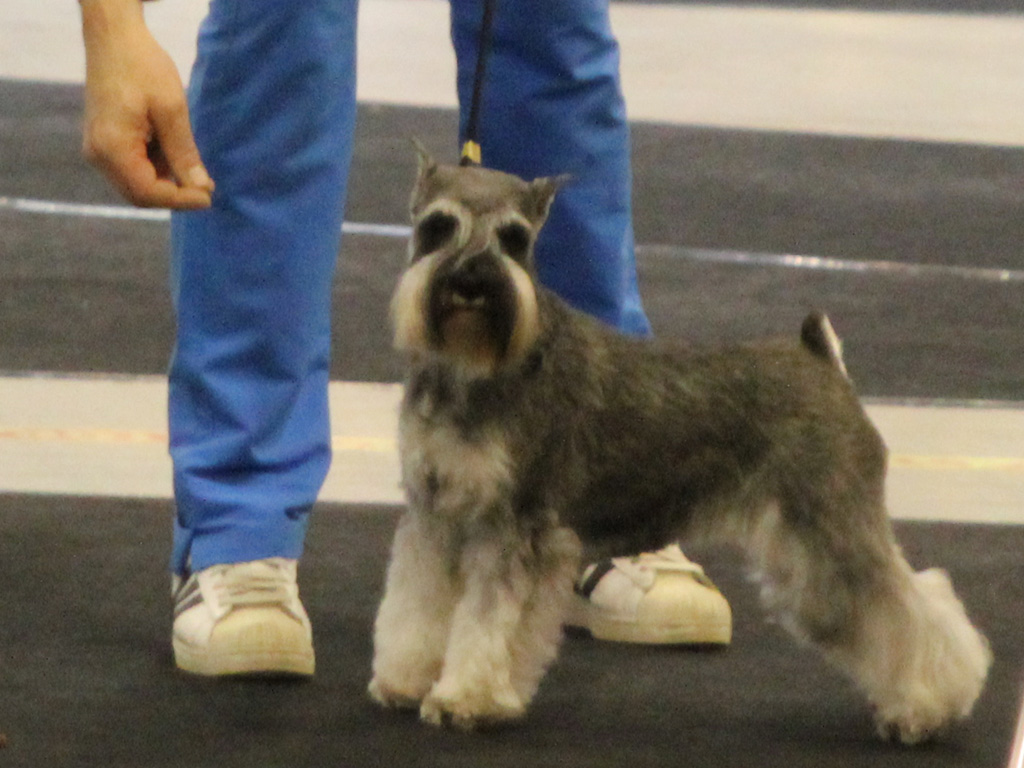 Little Addy was on her second big show trip. She is still a bit awed by the big world, but so curious and sweet, wanting to explore everything and meeting everyone. On Saturday she was Junior Class 2 and on Sunday Junior Class Winner with Junior Certificate and BOB Junior. Such a pity that she only got one Certificate, with two she would have been Junior Champion. I believe that in Addy's opinion, one of the best things in this trip was to sleep tightly under blanket in the bed every night.
CH Destineez Crash Run Into Myla
Now it was Crash boom bang! Crash has lived with us now more than a year, and especially on Saturday, he really showed his character and real level. One might think that he is starting to become European 🙂  On Saturday, he was Champion Class Winner, BOB with CACIB and got title of Lithuanian Winner 2017. On Sunday, Champion Class first again and BOS with CACIB.
Over all, Sunday's better results turned this trip satisfactory, because four (!) reserve titles and 3 re-CACIBs on Saturday didn't really make us so happy. The hotel in Vilna was….well, we had roof, it was warm, got running water and beds, close to show ground, not much else positive to say. When travelling with so many dogs, the hotel is quite often the compromise to make. Unbelievable amounts they charge for dogs these days. Paying two or three times rooms' price just because of the dogs seems a bit too much.
On Sunday night we drove to Riga. Despite the heavy snow storm, got there in good time to get dinner, walk the dogs in the park, and hit the bed. Then on Monday, nice snowy park walk with dogs, drive to sunny Tallinn and the boat trip back to Helsinki before the drive home. And soon we will do this same again…we must be mad.